COMPANIES COLLABORATING WITH GLOBAL EXPERTS TO HELP ERADICATE HUMAN TRAFFICKING USING TECHNOLOGY
Our mission is to work with civil society, law enforcement, academia, technologists, and survivors to advance and scale the use of technology to prevent, disrupt, and reduce human trafficking and increase and expand survivors' access to resources.
Why Tech Against Trafficking?
Human trafficking is a complex, thriving crime that impacts every country: There are an estimated 50 million people worldwide subjected to some form of modern slavery. Given the widespread nature of this crime and the complexity of tackling it, increased engagement from all stakeholders, including and especially the private sector, is vital. Through their expertise, capacity for innovation, and global reach, technology companies can play a major role in preventing and disrupting human trafficking and in empowering survivors. Digital information and communication technologies offer opportunities for a step change in tackling this crime.
Technological solutions to date include mobile apps that help identify victims of sex trafficking; satellite imagery that tracks down fishing vessels carrying victims of forced labor; and web scraping tools that aggregate child abuse images to help law enforcement track down children in need of help. But there are many more tools out there in need of support. Tech Against Trafficking hopes to accelerate the development, scale, and resulting impact of these tools.

"TECH TOOLS CAN LEAD FIGHT AGAINST MODERN SLAVERY, SAYS U.N. EXPERT" – Reuters

"It (technology) definitely presents both a threat and an opportunity. But the opportunities for using tech as a tool to identify people who are in modern slavery and to assist them are far greater and they outweigh the threat." - Urmila Bhoola, UN Special Rapporteur on contemporary forms of slavery

Article linked here.

"SCALING IMPACT: TECH AGAINST TRAFFICKING LAUNCHES ACCELERATOR PROGRAM"– BSR

"A lack of good evidence has long hampered counter-trafficking efforts. The prospect of what can be achieved by bringing together the capacity and expertise of the counter-trafficking community and the private sector is exciting." - Harry Cook, data management and research specialist at IOM and lead of the CTDC

Article linked here.

ANNOUNCING A NEW COLLABORATION USING TECH TO COMBAT HUMAN TRAFFICKING – BSR

"Business engagement is essential in the global fight against modern slavery, and it's great to see these organizations leading the way in their commitment to the issue. They bring a fantastic amount of technical expertise, in addition to huge clout. Technology offers transformational potential not just to disrupt and reduce modern slavery, but to support care and remedy mechanisms for survivors. We look forward to working together in partnership in the fight to end slavery for good." - Andrew Wallis, OBE, CEO of anti-slavery charity Unseen

Article linked here.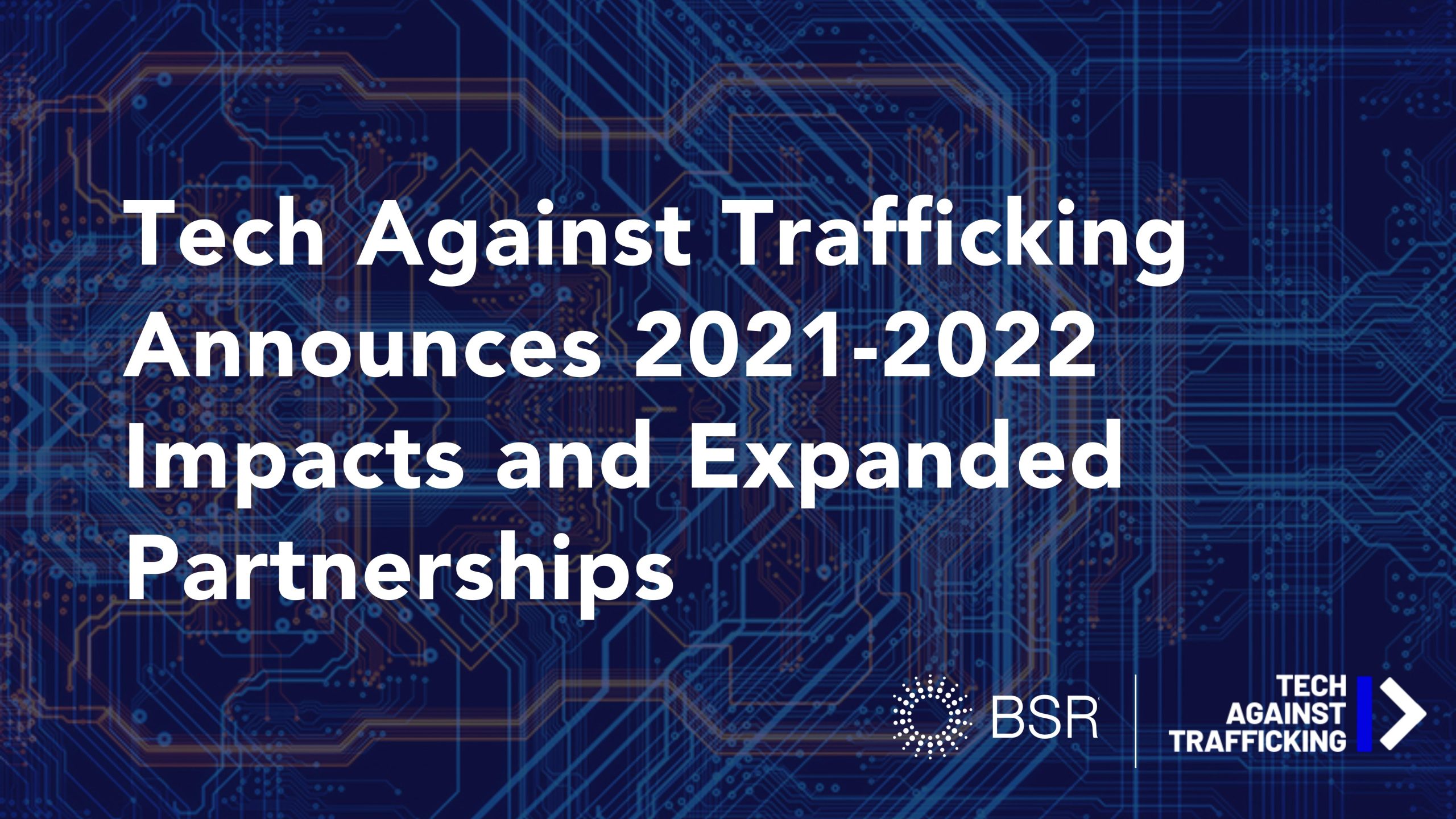 Since 2018 Tech Against Trafficking has been working to leverage technology to advance and scale the work of anti-trafficking organizations...
Read More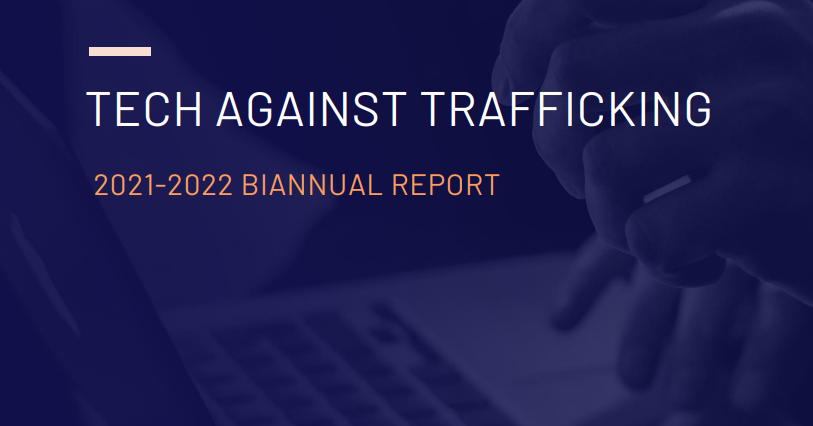 Tech Against Trafficking is pleased to announce the publication of its 2021-2022 Biannual Impact Report, found below. This report outlines...
Read More